We make premium quality CBD oils. They let you put the distractions and stress aside and focus on getting more from life.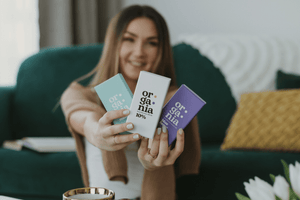 Concentration. Concentrated
Bigger does not always equal better. Thanks to the concentration of our oils we keep our packaging small and sleek and you get more CBD in each drop.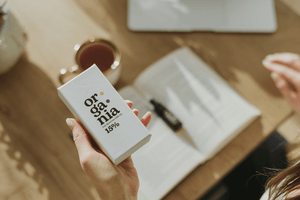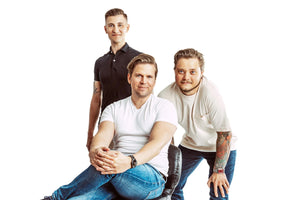 Skin in the game
We have been using CBD oils for quite some time and we know what a difference the quality makes. Organia was born out of a desire to create creme de la creme of CBD oils. Our customers confirm that we succeeded.
Learn more
What can CBD oil help me with?
Cannabis oil is a natural and safe way to help you feel better and be more productive. It can also help reduce stress levels, enhance concentration and speed up regeneration of your body.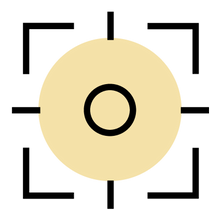 Focus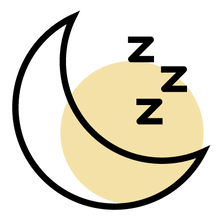 Calm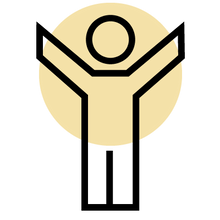 Regeneration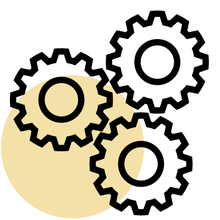 Productivity
Organia Joins the Innovative Landscape with Smartech @KaDeWe Berlin
Organia's entry into KaDeWe's Smartech in Berlin is more than just a new store opening; it's a significant step in our journey towards making wellness accessible to all. We invite you to visit us and experience the perfect blend of nature and innovation. Join us in celebrating this new chapter and discover how Organia is redefining wellness in the modern world.
The Limited-Edition "Slow-Motion" CBD Drop: Perfect for Those Who Cherish the Moments
As we approach the end of the year and the holiday season beckons, let our "slow-mo" CBD drops be a gentle reminder to slow down, cherish each moment, and be present with your loved ones. So, if you're looking for a stocking stuffer for that friend who loves to take things easy, or if you just want to embrace the beauty of patience, our limited-edition CBD oil is waiting for you. Remember, good things come to those who wait. Happy holidays and here's to enjoying the slow magic of December! 
It's my 4th bottle already. Less anxiety and better sleep. Not much more to ask. Like the fact that they are using 3rd party testing not just writing stuff on the bottle. Shipping has been lightning fast and if you have any questions you get prompt aswerst.
Martin
I felt a shift for the better in my mood within a couple of days. My hip and knee pain disappeared in about two weeks. All in all my life got much better pretty quickly.
Liisi
-> it's like the moment after you take a big sigh, a breath, to relax and reorganize. The odd vacuum-type of CALM after a big *EXHALE*, fshhhh...
My mind is constantly overactive, overwhelmed, so the oil boosted my sense of ease in the middle of my personal chaos. Yay.
Sandra
What is CBD?
It's short for cannabidiol, which, like the name suggests, is found in the cannabis (hemp) plant. CBD just happens to share a common source with another confusingly named compound: THC.
CBD, which is not psychoactive, is sort of like THC's distant, more mellow cousin. And even though they come from the same place, they have a very different life and career goals.
CBD helps the functioning of the endocannabinoid system, which regulates things like your mood, sleep cycle, inflammation, and immune response. One of the easiest and most popular ways to use CBD is in oil form, which is made by extracting CBD from the plant.
What does CBD oil do?
To put it simply: CBD may help you with pain and other health concerns without the mind-altering effects. It's also not addictive.
Recent studies suggest that CBD can provide relief for health issues like chronic pain, anxiety, depression, and acne. CBD is used in the treatment of epilepsy and may be effective in treating drug addiction. There is also evidence that CBD may help with falling and staying asleep.
Is CBD legal in Europe?
Long story short(er) - CBD products are legal in EU as long as they are containing less than 0,2% of THC, meeting the standards and just following overall rules & regulations.We don't just say that our products are awesome - we prove it with a third-party testing! Following strict guidelines and always meeting the legal requirements. We just want to be as honest with you as possible. Legislation in each country may differ from the EU level. So you should always check locally first.
Is Organia CBD oil third-party lab tested?
Yes! We use third-party lab testing for every batch of CBD oil for purity and safety. We believe transparency and trust are the key elements to a real friendship. So, our test results can be found on our website under each product.
How does Organia CBD oil make me feel?
There is no one specific feeling you should experience when using CBD oil because we are all so different. But many CBD users say they feel a sense of calmness and positivity which is why it's used to help reduce stress. The way it makes you feel depends on many different things such as the type of CBD you're taking, dosage, timing, and the way your body reacts to it. 
For whom Organia oils are meant?
For everybody. Moms, dads, grandparents, students, business(wo)men, fitness lovers, vegans, meditation gurus, musicians. Everybody. Whether you need daily support or one-time relief, we got you!We are here to help you understand and find your own way and relationship with this natural awesomeness we call CBD. *We are strongly obeying laws, so Organia CBD is not to be purchased by persons under the age of 18.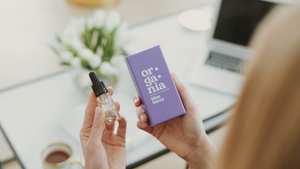 Our money-back guarantee
Not satisfied? We've got you covered. If you're not satisfied with your order, get your money back with our 30 day satisfaction guarantee.
At Organia you can buy your CBD product safely. We stand behind our products 100%.
More info