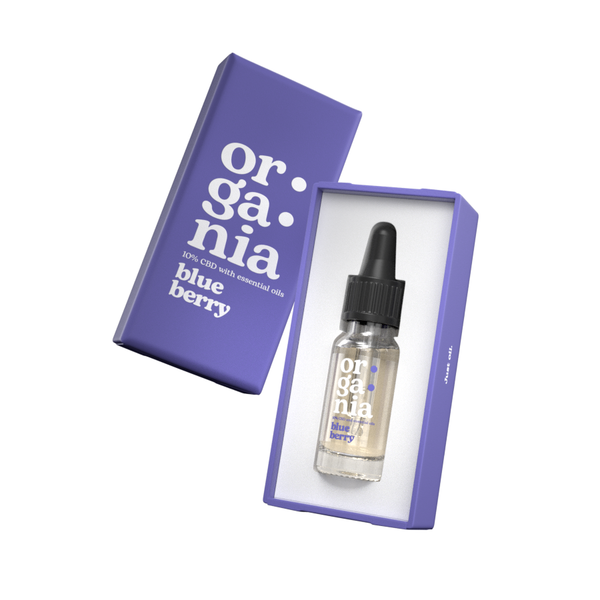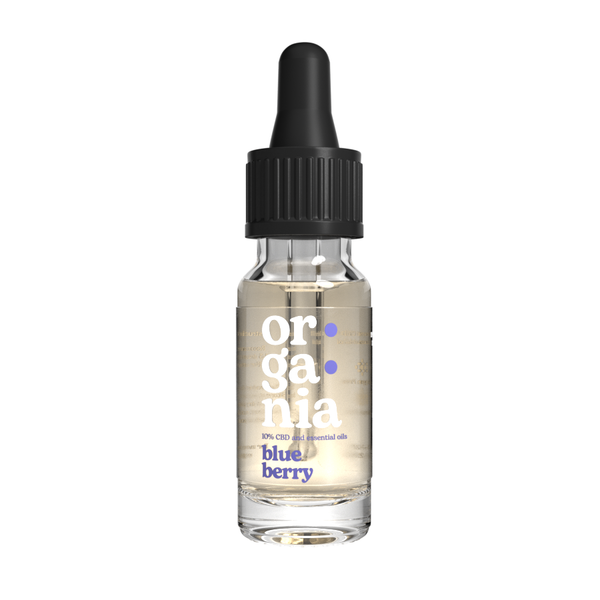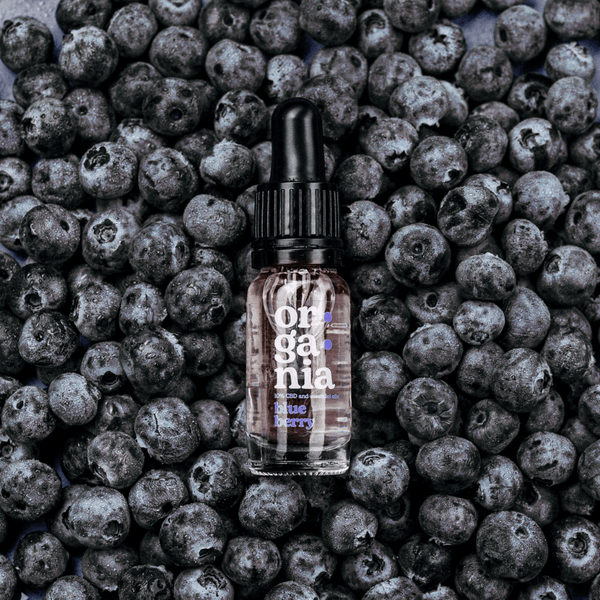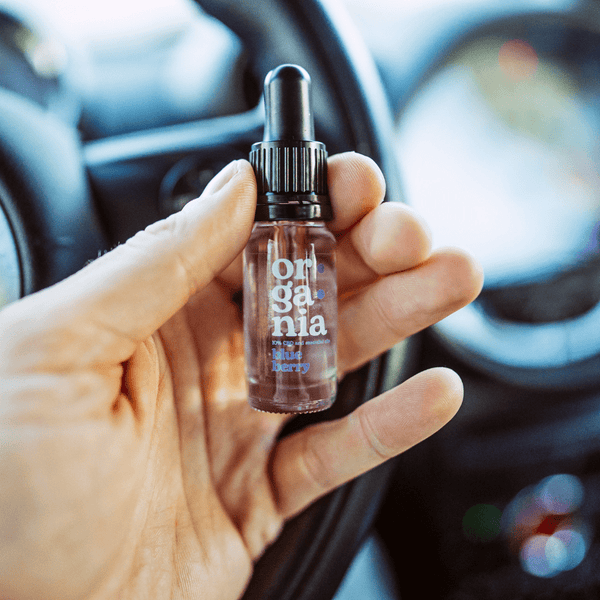 Skeptical about traces of THC in your oil or simply don't like the taste of normal CBD oils? No worries, we got you covered. Organia has launched a blueberry flavored blend that has been constructed from the finest CBD isolate, MCT coconut carrier oil and natural blueberry aroma. It's like a delicious treat for both your body and your senses.
Each drop contains roughly 5 mg of CBD and each bottle contains roughly 200 drops of CBD oil. For further usage tips read our dosing guide.
The super sleek 10ml bottle fits almost anywhere so you can bring your CBD everywhere with you. Sure, you can share it with your friends and family. Organia oils are pressed from natural organic cannabis Sativa leaf. This bottle contains 1000mg (10%) of CBD (cannabidiol) together with MCT coconut oil (Caprylic/Capric Triglycerides) and natural blueberry aroma (Vaccinium Angustifolium Fruit Extract).
Product details
10ml bottle containing 1000mg of CBD

The best option for people new to CBD

Natural isolate CBD oil

Pressed from organically grown hemp

100 % Vegan

Gluten-free

Allergen-free

No added preservatives

GMO free

No artificial colors, aromas

0% THC
Nutrition information
Nutrition per 100 g
Energy 3465 kJ / 842 kcal
Fat 93,57 g
Saturated fatty acids 82,75 g
Carbohydrates <0,5 g
Sugars <0,5 g
Protein <1,09 g
Salt <0,01 g
Ash <0,57
Shipping & Delivery information
We do our best to make the waiting game as short as possible! Estonia, Latvia & Finland will get their packages in 2-7 business days. Other EU countries - it will be 5-8 business days. At this time we don't ship outside of Europe nor to Sweden but hopefully soon!
Third-party lab test results

Batch: 2021-78-7-64
Batch: 2022-78-7-131
Batch: 2023-78-7-32
Superior quality confirmed by tests
Our oils are organic and certified by an independent laboratory. The product is completely safe. We strictly supervise the entire oil production process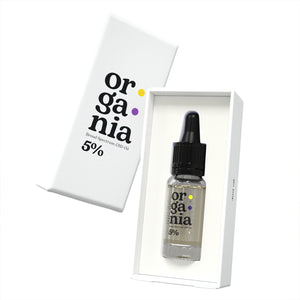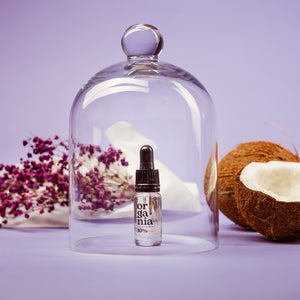 Strongly concentrated
Unique action in a bottle smaller than any other.